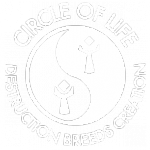 This week's campaign brings the most valuable realms to the centre of action. The most sturdy Dominators have risen around the highest level realms in every city. These Dominators have more health and they give out more Energy for your team when healed or harvested. The higher the realm level, the more Energy your team gains.
Also conquering enemy controlled Gateways gives now more Energy than before and conquering unconquered Gateways gives no Energy at all. So this week it's all about conquering, guarding, defending... and destroying!
We'll be rewarding the top 3 Dominator destroyers and top 3 Dominator healers of the Campaign with Mana potions. The campaign ends on March 15th.
In the beginning of previous Pilegrīm Campaign we started with 13 500 undiscovered Gateways in Finland. After 11 days of roaming the streets and neighborhoods the number came down several hundreds. There's plenty to discover still though! The top 3 explorers of the Campaign were The Gandalf, Are and Zzu, who all were rewarded with Mana potions.