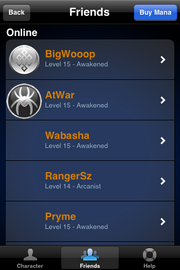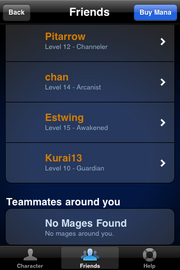 This screen is titled Friends. The first thing you will come across on this page is the character search bar. You can use this tool to find any player on either team. The search is number and case sensitive. Next you will see the number of friends you have. Below this is the recruitment campus. This will be followed by your friend requests, facebook friends, online friends, offline friends, and teammates around you.
Ad blocker interference detected!
Wikia is a free-to-use site that makes money from advertising. We have a modified experience for viewers using ad blockers

Wikia is not accessible if you've made further modifications. Remove the custom ad blocker rule(s) and the page will load as expected.